Project and Change Management
unique solutions
for unique businesses
Do you need to make a change in your business or organisation? Is there a project you need to deliver? Let us help you stay ahead of the pack.  
Business Strategy
Insight, direction, guidance and management to grow your business for a sustainable future.
Change Management
A customised approach focused on achieving change, not just managing it.
Business Design
From design to implementation to the measurement of the benefits delivered.
Project Management
A unique solution and road map based on your specific need and business complexities.
Stakeholder Management
Partnering with you to develop the right solution to deliver the right outcomes for your organisation.
Implementation
Allowing you and your team to focus on your core roles – running and growing your business.
Generating New Ideas Solving Big Problems
Think of us as an extension of your team. A team member with vast experience in managing change and projects as well as delivering the actions.
Working with you to a build and deliver a customised solution and road map based on your specific need and business complexities is what we do best.
It is our privilege to work with businesses in the Albury Wodonga region and beyond.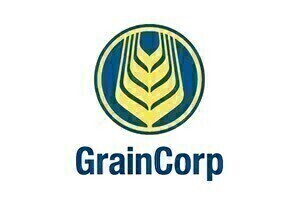 We're proud of the work we do in helping businesses identify and implement change and projects required to grow sustainably.  We're even prouder that the people we work are prepared to share what working with us is like.
"Always enjoyable to work with someone who knows what they are talking about. Susan does!"
"Steve is a professional, friendly and team-based project managerwith a focus to deliver business value. During projects with tighttime-frames and high pressure, Steve is still able to make the workenvironment pleasant for his team and is able to successfullyappease the most demanding executives."
"Steve is the most professional and competent senior project manager that I have had the pleasure of working with. His attention to detail, pragmatic use of project management methodologies and frameworks and his ability to build effective relationships with all project stakeholders ensures that he is able to deliver his projects on time, within scope and to budget."
"In an environment with inexperience within the business with large IT projects and change management, Susan engaged with the key stakeholders at various levels and managed to successfully guide the management team through a well planned changed management process."
Let's Start Something new say hello!
Get in touch and let's talk about how we can work with you to achieve your goals.