E2Eable is all about helping you understand varying aspects of business, change management and project management.
Our vision is to help you achieve success by partnering with you to develop the right tailored solution to deliver the right outcomes – for you.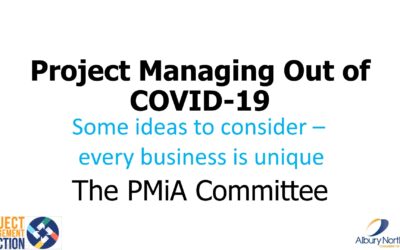 Thank you to everyone who joined us for PMiA's 1st Virtual session. Hope you all enjoyed it.sessions  Thank you To Our Presenters A big thank you to our presenters: Dan Kipping - Wodonga TAFE Karen Habermann - Albury Precision Engineering Mark Sice - Albury Wodonga...
Let's Start Something new
Say Hello!
Get in touch and let's talk about how E2E can work with you to achieve your goals